Hi all
So we're in 2018, had a super successful launch and gained more players than other servers, we managed to put to shame. Best of all, we've been gaining player legitimately and other servers tried to steal our players and failed horribly, going back to their zero playerbase. We got rid of all the bad apples and disloyal players alike. Really chuffed with the server launch so far, we've got great loyal players who support the server greatly, I know who you guys are and appreciate your contributions to the server- your time, your effort with new players, your whatsapp presence to help okes get going, farming and organizing raids. We're really a great community.
Unfortunately, I see our player base needs some activity again, I am guilty that I haven't been very active either - but I assure you I am actively making sure the server is running smoothly for you all none the less, even if I am not in game all that much, I'm still a whatsapp away!
So the point of this post is to involve the community is assisting with advertisement and marketing - for one person to run these ad campaigns they can get quite expensive, that is why I am hoping the community will assist here! For every $5 raised I am able to push in a day's worth of advertisement which I believe will reach enough people to start crowding our server slowly but surely...
I'm always playing open books with you guys, I have to set a bar as I'm pretty sure our loyalest players will contribute as they want to see the server succeed, so since there are more casual players than super loyal ones, I want to give a reward and set the bar at $10 (2 days worth of ads).
For $10 you donate, you will receive (Please remember to put your Char name in the comments when donating via PayPal)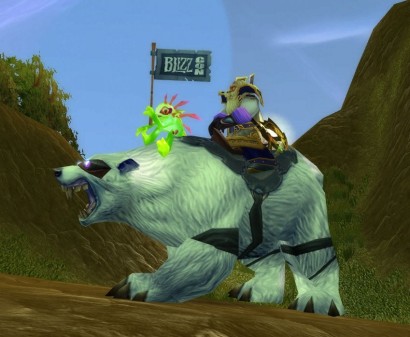 Blizzard mount! To show that you're supporting the server! This is a limited edition mount.
Contribution URL: